The Purple Blanket Book (signed by Cindy)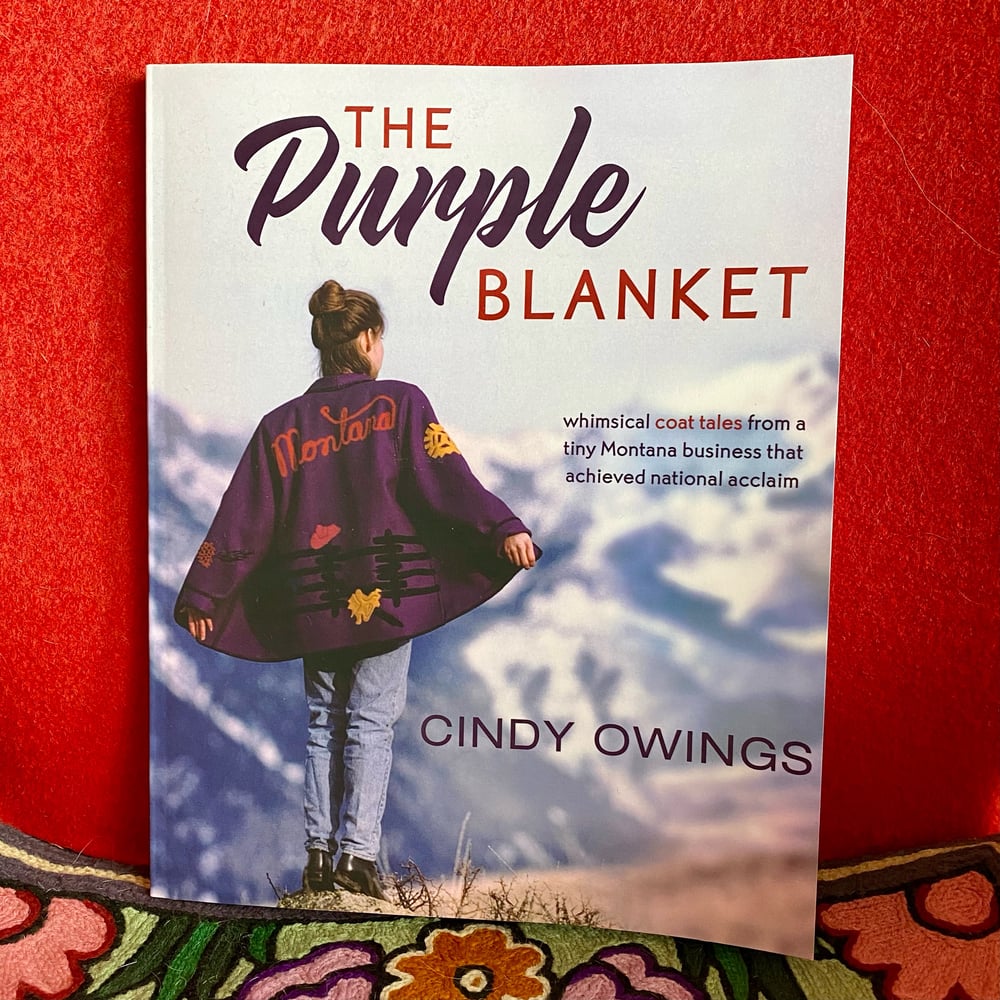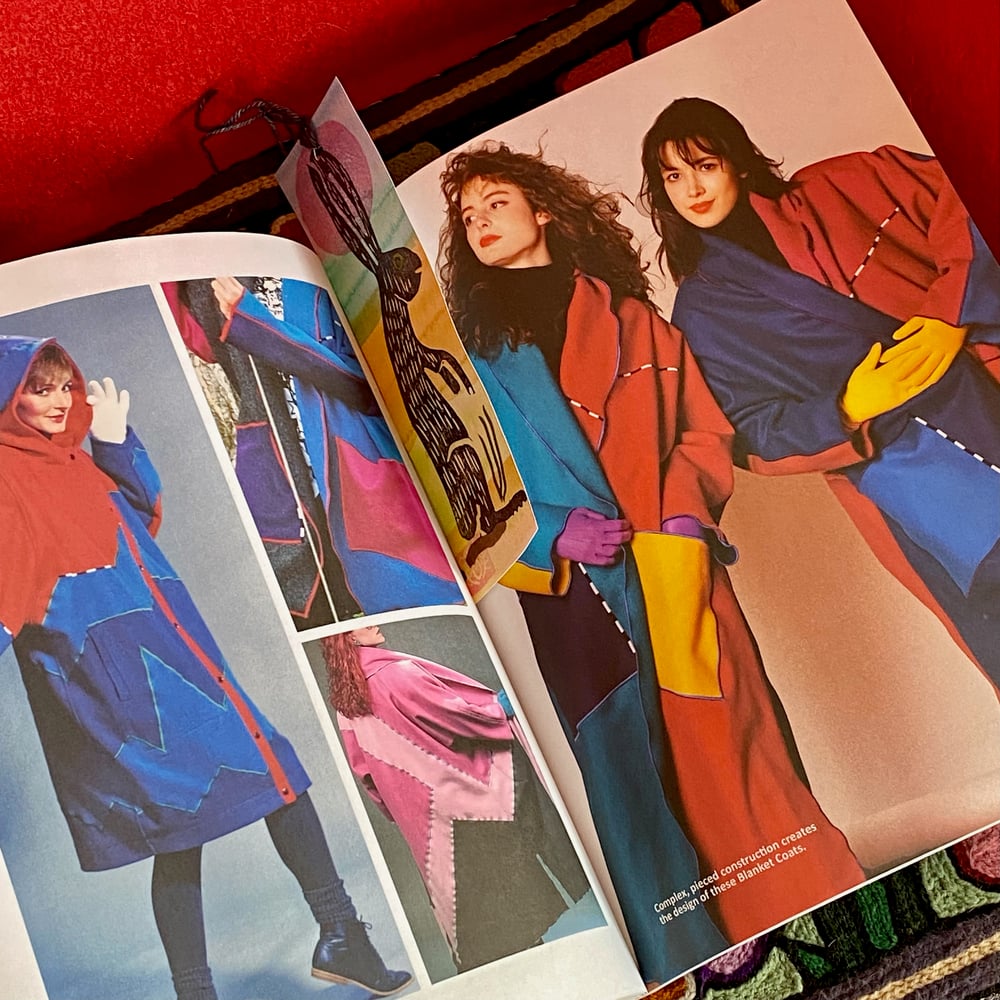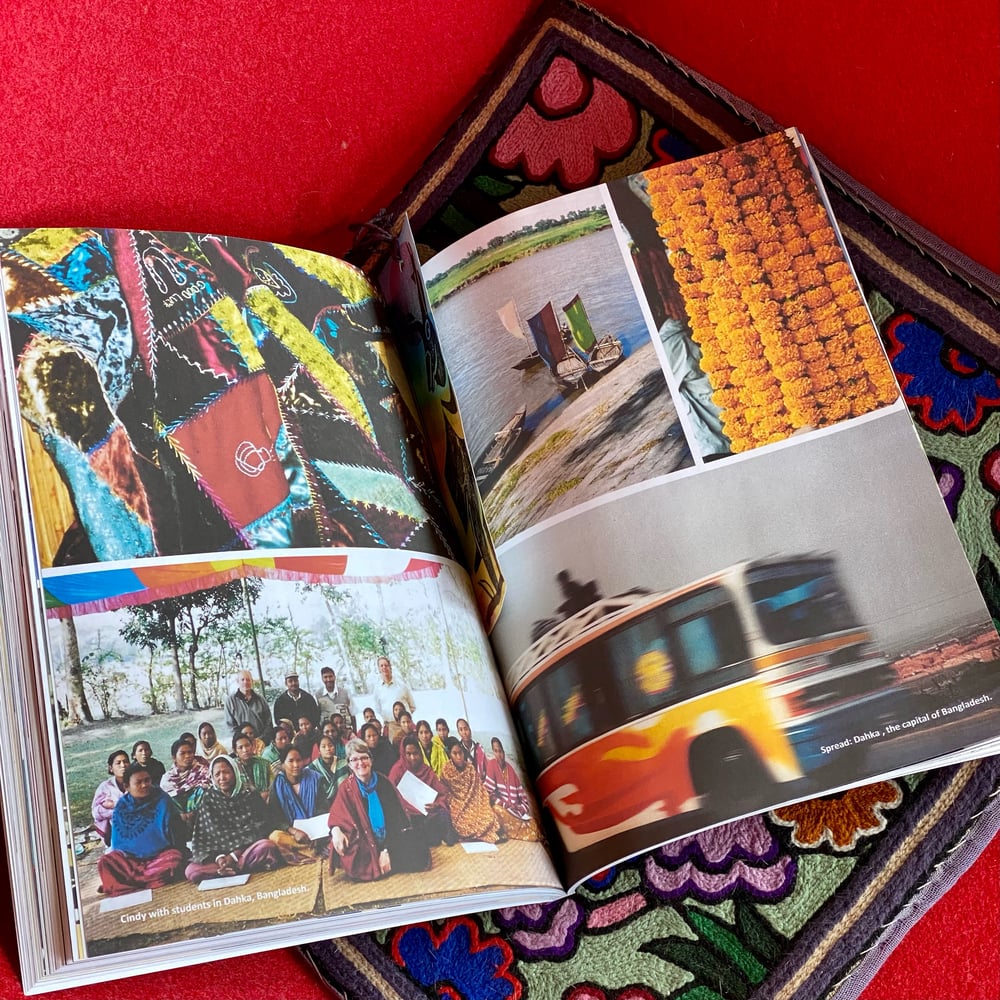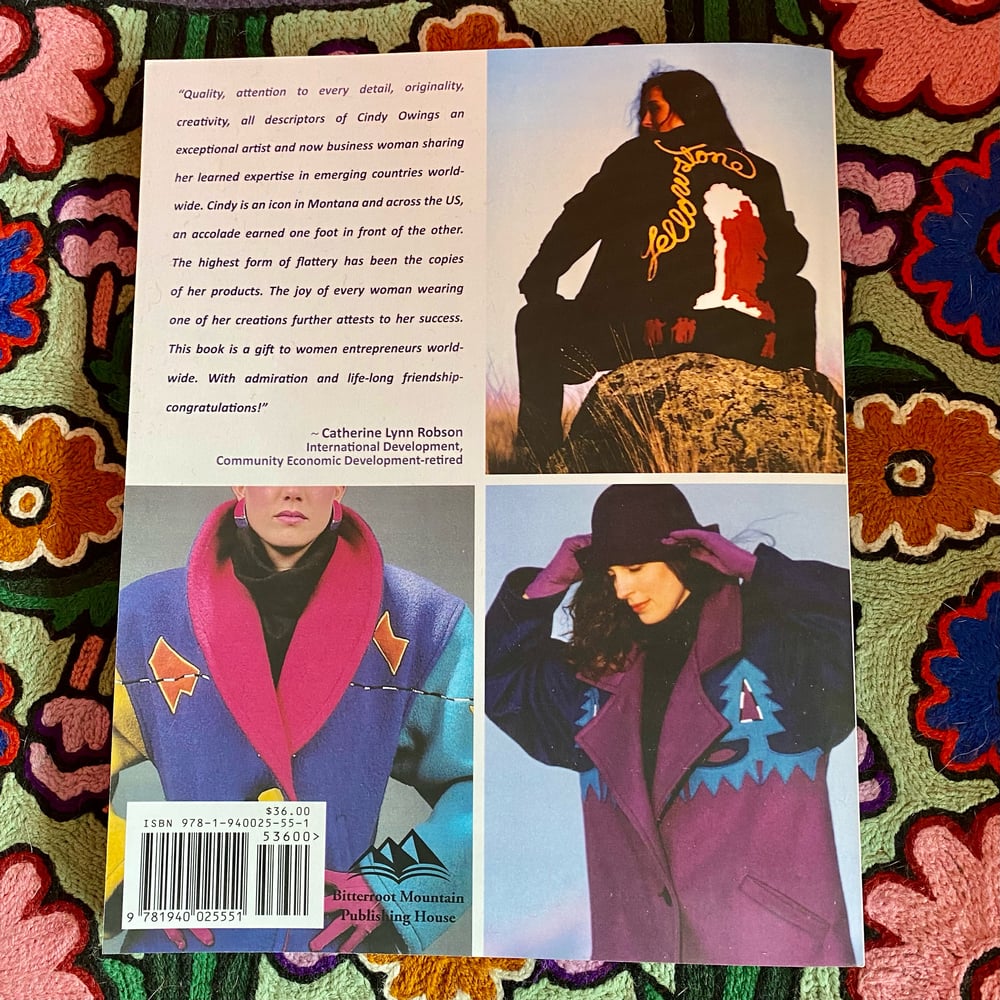 From Montana, steeped in cowboy outdoor culture, comes the story of one woman's struggle to realize her dream of creating colorful, whimsical wool coats. Cindy Owings' story is not one of rags to riches but one of determination and stamina in the face of rivers of difficulty, lack of money, and insincere characters. Running a design and manufacturing business from 1983 to 2003, banged into unpredictable national crises and carried a debt load that raised eyebrows. Overcoming preconceived notions about women-owned businesses and materials suppliers who thought Montana was part of Canada were all threads woven into COD's wool coat fabric. National wholesale garment and gift shows across the USA provided a bridge to success along with national catalog sales. Heartwarming, were the women (and a few men) who cut, sewed, and designed a new bright imaginative collection of coats every six months! Inspired, is this 23-year journey from a purple-dyed wool blanket to colorful, whimsical wool coats worn by hundreds. Notable was the author's work with international economic aid organizations where she shared her acquired business and manufacturing skills with women in Nunavut, Pakistan, West Africa, Bangladesh, Republic of Georgia, and Bolivia.
The Purple Blanket is a 132-page memoir of Cindy's 20-year career as a fashion and home goods designer.