Cone Flower Cell Phone Pouch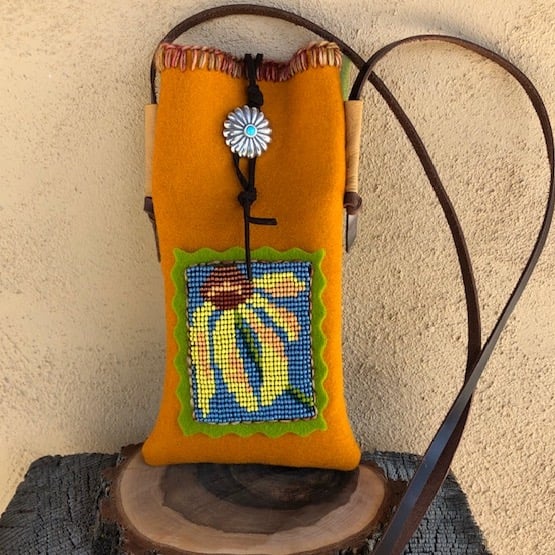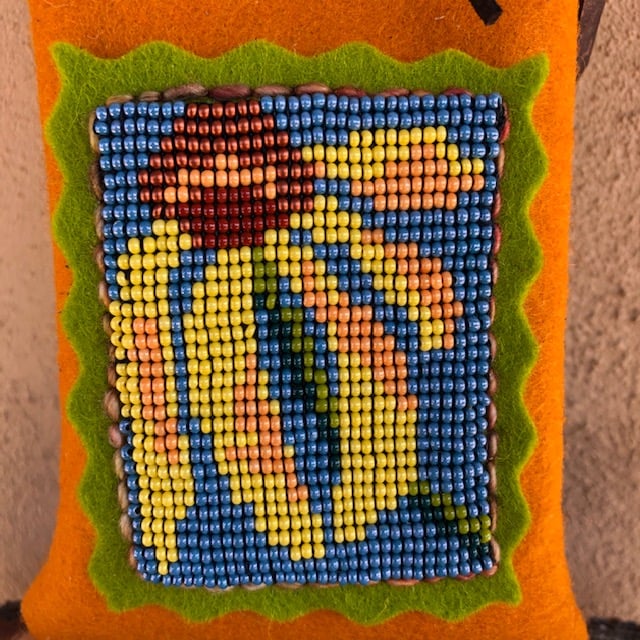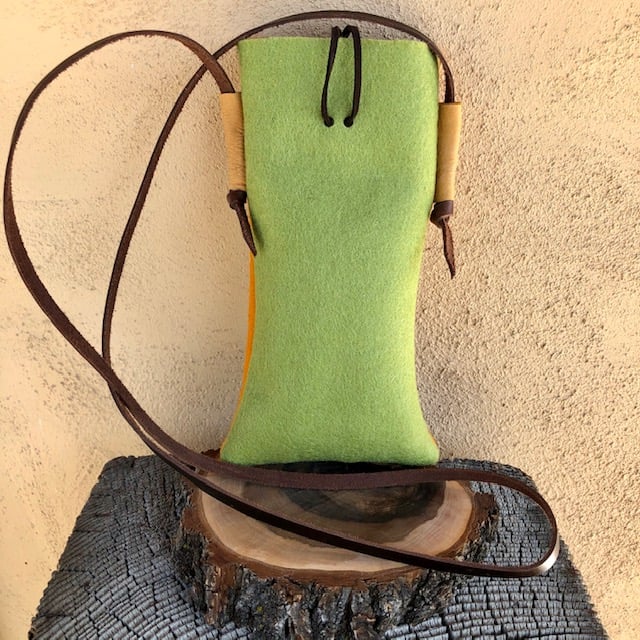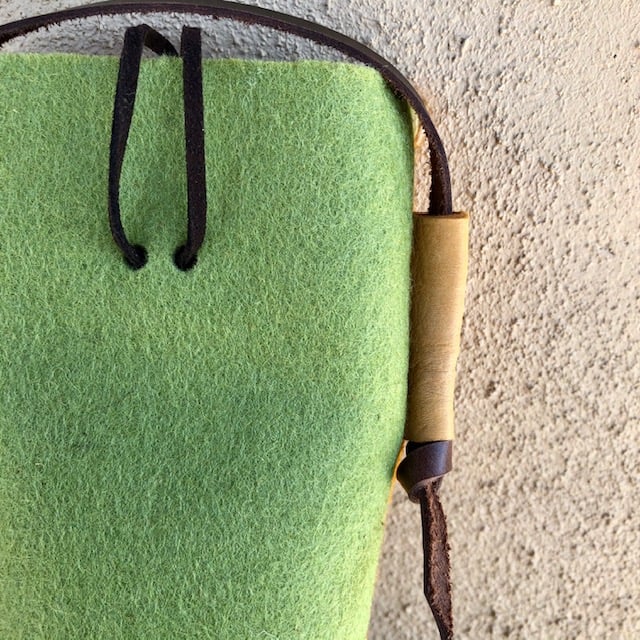 Tired of carrying around a cell phone in your hand? Here's the perfect lightweight distinctive carrier for your phone. Hangs like a necklace around your neck or carrys cross-chest. Closure with silver concho features an aqua turquoise stone. Loom-woven beaded patches portray Yellowstone Country wildflowers. Adjustable sturdy leather strap anchored with deer hide holder. 100% fine wool felt.
Western Coneflower: Lives at high altitudes along streams & woodlands especially around Aspen groves.
Dimensions: 8" tall x 4" wide; strap: from bend to holder: 20"